The term "Dirty Dozen" is often used to refer to a list of fruits and vegetables. This list is grown as a non-organic crop. Therefore, has the highest amount of detectable pesticide residues.
Environmental Working Group (EWG), a nonprofit organization, compiles this list every year. The U.S. Department of Agriculture (USDA) and the Food and Drug Administration (FDA) provide data for the list.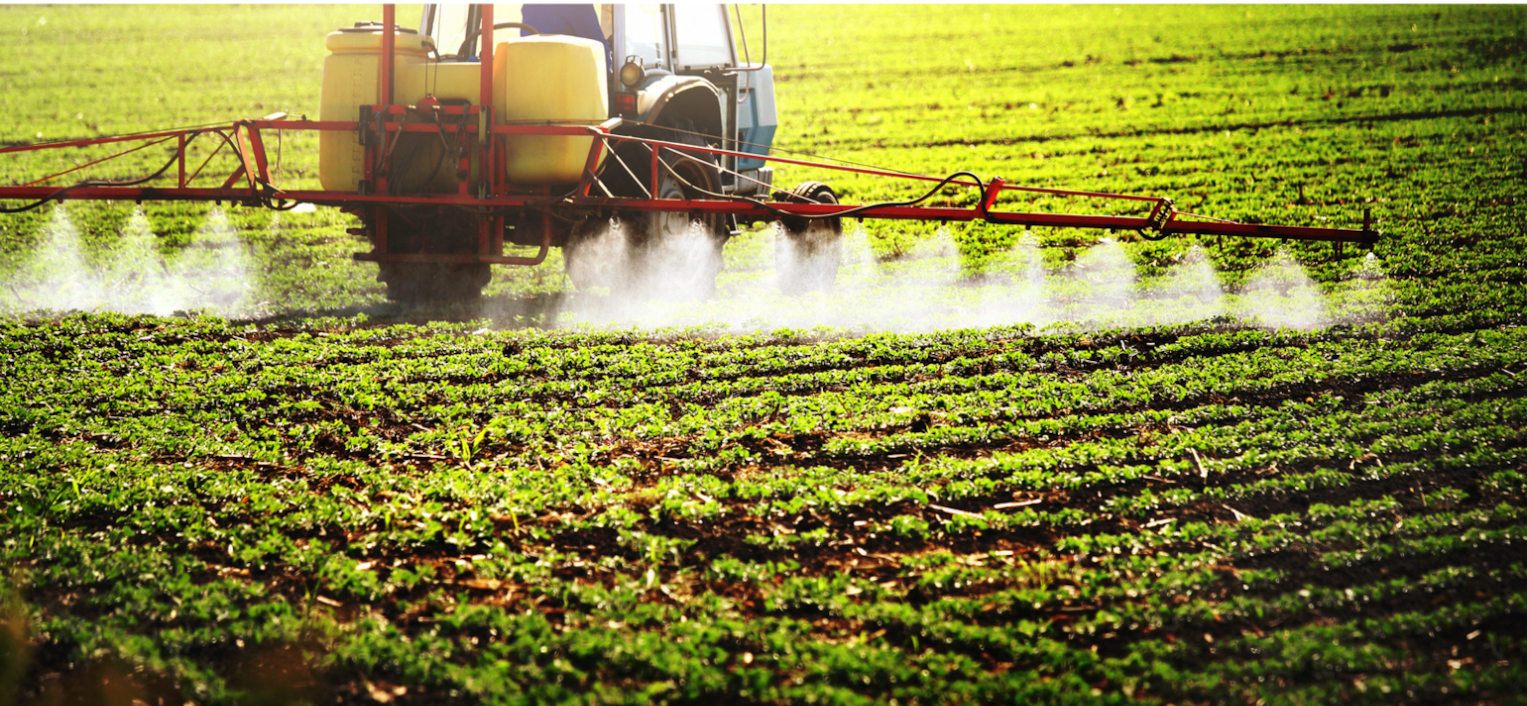 The Current Dirty Dozen Foods:
Strawberries
Spinach
Kale/Collard Greens
Peaches
Pears
Nectarines
Apples
Grapes
Bell and hot peppers
Cherries
Blueberries (Recently included in 2023)
Green beans (Recently included in 2023)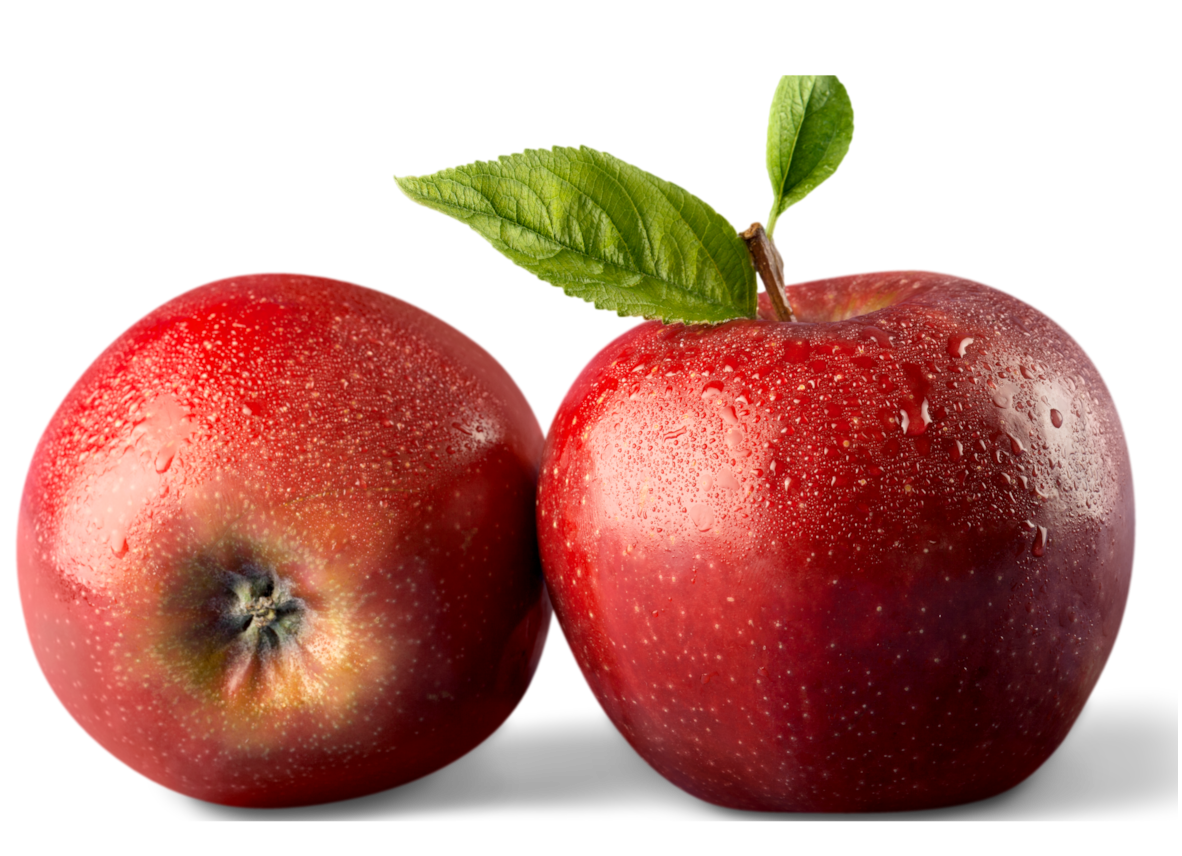 The Reason Behind the "Dirty Dozen"
Strawberries
Strawberries are susceptible to a wide range of pests and diseases, including insects, fungi, and weeds. They are more prone to absorbing pesticides due to their porous surface and delicate skin. According to the Environmental Working Group (EWG), more than 99% of strawberries sampled tested positive for at least one pesticide.
Spinach
Spinach leaves have a large surface area and have a textured surface with many folds and crevices, which can make it challenging to remove or wash off pesticide residues. Data from the EWG shows high levels of toxic chemicals such as permethrin, a neurotoxin, it was in 76% of the samples.
Kale/ Collard and Mustard Greens
Open fields without protective covers are where kale, collard, and mustard greens are typically grown. This exposes the plants to a range of pests, including insects and diseases. According to the EWG research data, 86% of Kale, collard, and mustard greens contained detectable levels of two or more pesticide residues.
Peaches
After harvesting, peaches may undergo post-harvest treatments to maintain their quality, extend shelf life, and prevent decay. These treatments may involve the use of pesticides or fungicides to control microbial growth and preserve the fruit's appearance.
Pears
After harvest, pears may undergo post-harvest treatments to extend their shelf life, prevent spoilage, and enhance their appearance. These treatments can involve the use of pesticides or fungicides to control microbial growth and preserve the fruit's quality.
Nectarines
Nectarines have thin and delicate skin, which can make them more susceptible to pesticide penetration and absorption. As per the EWG, over 90% of conventionally grown nectarines contain two or more pesticides.
Apples
Apples are susceptible to various fungal diseases, such as apple scab and powdery mildew. According to the EWG, 80% of apple samples tested positive for a pesticide called Diphenylamine. This is a pesticide that is currently banned in Europe.
Grapes
Grapes are often grown in warm and humid climates. In such environments that grapes grow, the likelihood of using pesticides to manage these challenges increases.
Bell Peppers And Hot Peppers
Peppers are often sprayed multiple times throughout the growing season to combat pests and diseases. The repeated use of pesticides increases the chances of residue buildup on the peppers.
Cherries
Cherries have a relatively short harvest window, and the fruit ripens quickly. This limited time frame can make it difficult to rely solely on natural pest control methods, and farmers may resort to pesticides to protect the crop during this crucial period.
Blueberries
Blueberries are often grown in large-scale agricultural settings where pest pressure can be high. Insect pests such as blueberry maggot, blueberry tip borer, and spotted wing drosophila, can cause significant damage to the crop. Pesticides are commonly used to manage these pests effectively. Nearly 80% of blueberry samples had two or more pesticides. Phosmet was detected in more than 10% of blueberry samples and malathion in 9%.
Green Beans
More than 70 % of green beans had at least two pesticides, with a combined 84 different pesticides found on the entire crop. Green bean plants are susceptible to various pests, including aphids, beetles, caterpillars, and mites. Farmers may use pesticides to protect crops from these pests and ensure optimal yields. The frequency and intensity of pesticide applications can influence the presence of residue on the beans.
Causes of  High Pesticide Residue
Pesticide use:
The main issue is the use of different pesticides during cultivation and harvesting. Spraying synthetic chemical pesticides on grown crops controls pests, diseases, and weeds. The type and amount of pesticide will depend on the crop, region, and farming type.
Absorption and Retention:
Some fruits and vegetables have characteristics that make them more prone to absorbing and retaining pesticide residues. For example, fruits with porous skins, such as strawberries, can absorb pesticides more readily. Leafy greens like spinach and kale often have many crevices where pesticides can accumulate. Strawberries are a part of the dirty dozen list.
Environmental Factors:
Rainfall, temperature, and humidity can affect the effectiveness of pesticides on crops. Certain conditions can cause pesticides to wash away or not work as well. However, they may work better in other situations.
Farming Practices:
Differences in farming practices, pesticide application methods, timing, and adherence to safety guidelines, can impact the levels of pesticide residues on crops. Improper use of pesticides or failure to follow recommended waiting periods before harvest can result in higher pesticide residues found afterward.
Processing and Handling:
Post-harvest handling and processing can often contaminate products with pesticides. Cleaning of machinery or containers is very important. Residues from previously treated crops may transfer to other produce.
What is Organic Produce?
Organic produce refers to fruits, vegetables, grains, and other agricultural products that are grown and produced following specific guidelines and regulations set by organic certification bodies. These guidelines aim to promote environmentally sustainable farming practices, minimize synthetic pesticide and fertilizer use, prioritize soil and water conservation, and ensure the overall integrity of organic foods, unlike foods found on the dirty dozen list.
Some key characteristics of organic produce include:
No Synthetic Pesticides Or Fertilizers:
Organic farming prohibits the use of synthetic pesticides, herbicides, and fertilizers. Instead, organic farmers rely on natural methods and techniques to manage pests, weeds, and soil fertility. They may use methods like crop rotation, biological pest control, composting, and cover cropping to maintain the health of the plants and soil.
Non-GMO (Genetically Modified Organism):
Organic produce is produced without the use of genetically modified organisms (GMOs). This means that organic farmers do not use genetically modified produce/seeds or crops in their farming practices.
Soil Health And Conservation:
Organic farming emphasizes the importance of soil health and fertility. Organic farmers focus on building and maintaining healthy soils through practices like composting, crop rotation, and the use of natural amendments to enhance soil structure and nutrient content.
Animal Welfare:
In organic agriculture, animal welfare is prioritized. Organic livestock raised for meat, dairy, and eggs must have access to outdoor areas, be provided with organic feed, and be raised without the routine use of antibiotics or growth hormones.
Certification And Labeling:
Organic produce is typically certified by a recognized organic certification body. This certification ensures that the farm or producer has met the established organic standards and guidelines. Organic produce is often labeled with a certification logo or label to help consumers identify and make informed choices about organic products.
It's important to note that while organic farming practices are sustainable and environmentally friendly, methods of preparing fresh produce and organic produce can still have natural variations in quality, appearance, and taste, just like conventionally grown produce.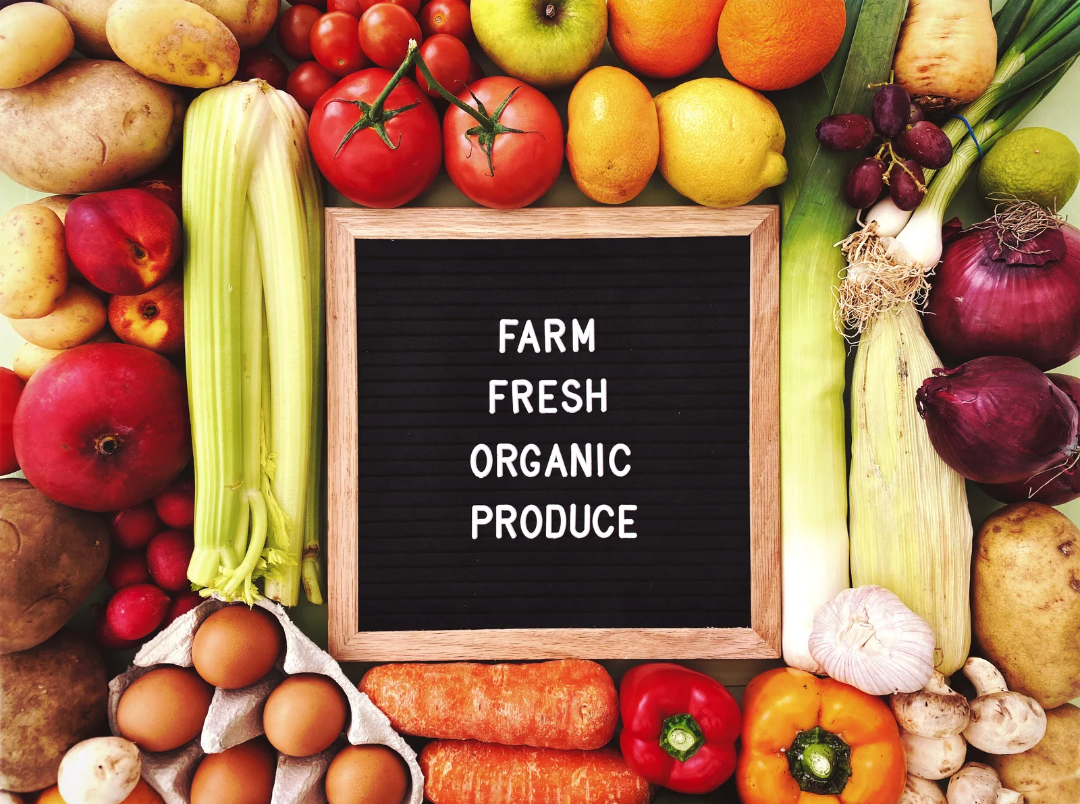 What To Do If There Is No Organic Option To The Dirty Dozen?
If you are consuming non-organic foods and want to adapt to an organic diet to reduce most pesticides, here are some steps you can take:
Wash Thoroughly:
Before consuming non-organic fruits and vegetables, it is advisable to wash them thoroughly. Use running water and gently rub the produce to remove any surface-detectable pesticides.
Peel Or Remove Outer Leaves:
Peeling the skin or removing outer leaves can further reduce potential pesticide residue, as residues often concentrate on the surface. However, keep in mind that some fruits and vegetables contain valuable nutrients in their skin or outer layers, so consider the nutritional trade-off when deciding to peel or remove them.
Soak In A Solution:
Studies suggest that soaking non-organic produce in a solution of water and vinegar or water and baking soda may help remove pesticide residues. However, the effectiveness may vary depending on the specific pesticides used, and it may not eliminate all residues.
Choose Produce With Lower Pesticide Levels:
Certain fruits and vegetables tend to have lower pesticide residues than others. We have discussed the Environmental Working Group's "Dirty Dozen" list but you can choose alternative products from the "Clean Fifteen" list, and opt for produce from the "Clean Fifteen" list when buying non-organic options.
Diversify Your Diet:
You can reduce potential exposure to specific pesticides by consuming a varied diet. Rotate the types of fruits and vegetables you consume to minimize consistent exposure to a particular pesticide.
Stay Informed:
Keep up with local regulations and guidelines regarding pesticide use in agriculture. Familiarize yourself with the practices followed by farmers and the types of pesticides commonly used. This knowledge can help you make informed choices and understand the potential risks associated with specific pesticide products and genetically modified products.
While these steps can help reduce pesticide contamination and residue, it's important to note that they may not eliminate all traces of pesticides. If reducing pesticide exposure is a significant concern for you, consider purchasing organic options, which are grown without synthetic pesticides.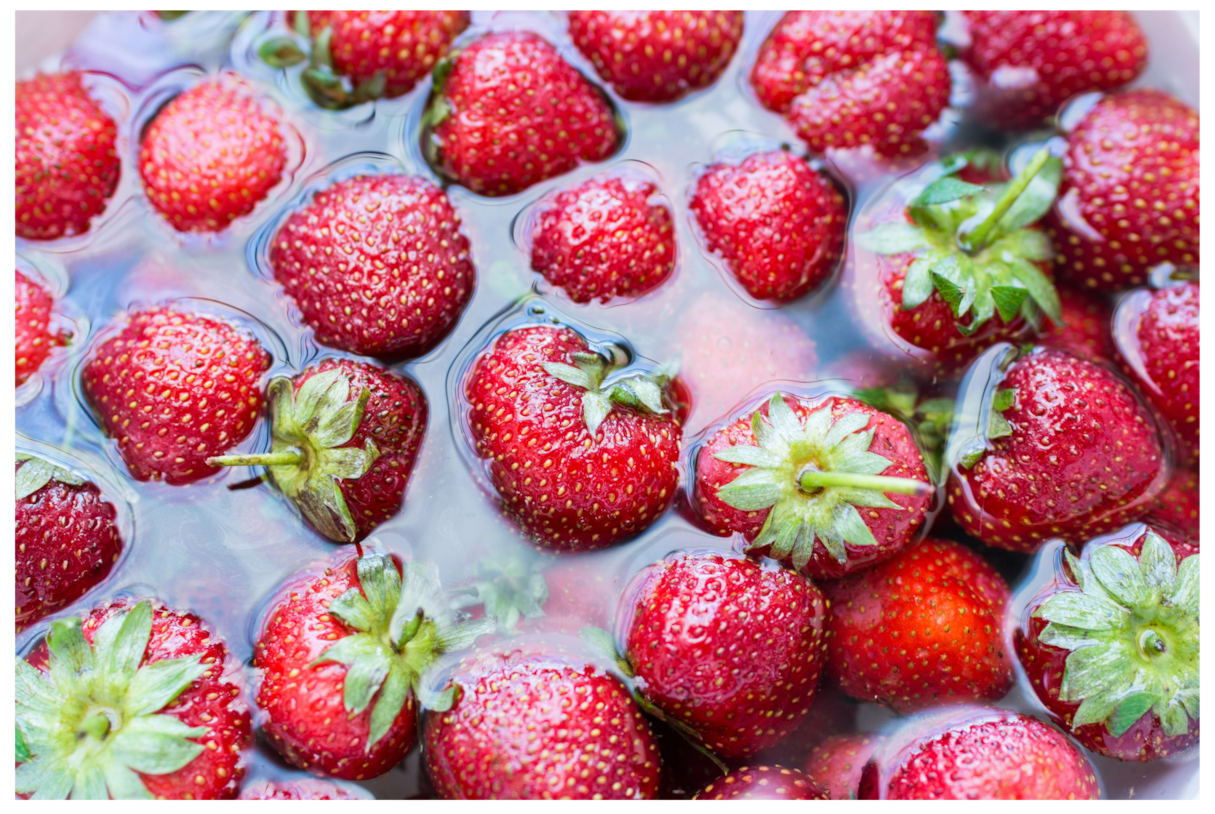 Conclusion and Key Takeaways
It's important to note that the "Dirty Dozen" list is not meant to discourage consumption of fruits and vegetables. The health benefits of consuming a wide range of fruits and vegetables far outweigh the potential risks associated with pesticide residues. Washing produce, eating organic versions when possible, correctly washing produce, buying organic, and maintaining a balanced diet remain important strategies for overall health and nutrition.
Choosing organic versions of "The Dirty Dozen Foods" can help reduce pesticide exposure, as organic farming practices prohibit the use of synthetic pesticides and rely on natural alternatives.
However, it's important to remember that consuming conventionally grown fruits and vegetables is still safe and provides significant nutritional benefits. Washing and peeling produce can also help remove some pesticide residues from fresh produce, although it may not eliminate them.