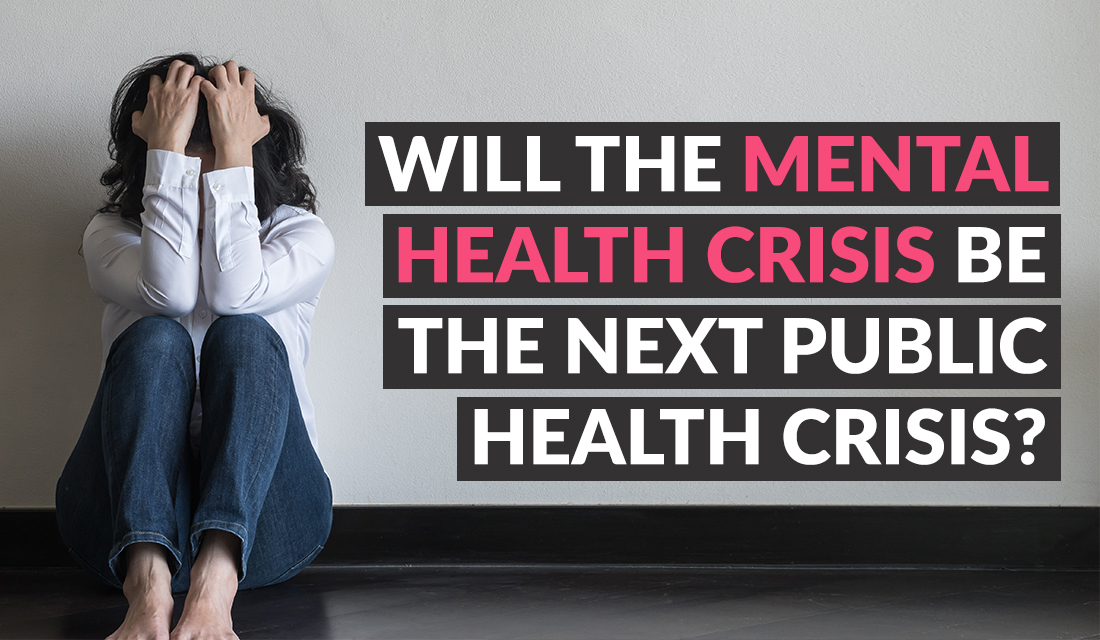 Before we even start to feel sick, many of us begin to take care of our physical health. We eat well, get regular exercise, and try to get enough sleep to stay healthy. If that's the case, we should also do a similar thing for our mental health. Just like when you work hard to keep your body healthy, so do you act to keep your mind healthy as well.
No one has ever experienced perfect mental health or well-being all the time. We have to figure out how to navigate the different facets of our lives. As things change, we need to strike a balance. However, ongoing mental health problems can have a real impact on our well-being.
Our mental health is as important as our physical health.
Mental health is vital to your wellness and interpersonal relationships. People with unresolved mental health problems, including children and teenagers, face a high risk of dangerous and risky habits, including alcohol or substance abuse and suicide.
Challenges relating to mental health and drug use can take several forms, including depression, anxiety, schizophrenia, addiction, and the list goes on. Some of those challenges are more visible, and you might identify them. Others can be difficult to see if you don't try them out. But still, they are there.
These statistics by Mental Health First Aid of 2019 provide a look at how many people face a mental health or substance use challenge, whether we see it or not:
1. In the United States, 46% of adults will experience a mental illness during their lifetime.
2. 5% of adults experience a mental illness in one year, equivalent to 43.8 million people.
3. Of adults in the United States with any mental disorder in one year, 14.4 % have one disorder, 5.8% have two disorders, and 6% have three or more.
4. Half of all mental disorders begin by age 14 and three-quarters by age 24.
5. In the United States, only 41% of the people who had a mental disorder in the past year received professional health care or other services.
The Effects Of The COVID-19 Pandemic
Three months into the coronavirus pandemic, the United States is on the brink of another health epidemic, creating widespread psychological distress, deaths, loneliness, and terror. Federal agencies and experts warn that there is approaching a historic wave of mental health problems: depression, substance abuse, post-traumatic stress disorder, and suicide.
The initial outbreak of the virus has made hospitals unprepared for the influx of patients. The massively underfunded mental health system in the United States is far less equipped to cope with this coming surge.
According to the World Health Organization (WHO) Director-General Tedros Adhanom Ghebreyesus, social isolation, fear of contagion, and the loss of family members are common stressors in this time of lockdown. The stress is now compounded by income loss and unemployment.
During the pandemic, 47% of Canadian health care workers reported a need for psychological support; and 42% of Pakistani health care workers reported moderate psychological distress and 26% severe psychological distress.
In Italy and Spain, parents recorded that during isolation, 77% of children had difficulty concentrating; 39% had restlessness and irritability; 38% had nervousness, and 31% had feelings of loneliness. These figures were reported in the new United Nations policy brief.
A study on young people with a history of mental health needs living in the United Kingdom found that 32% of them reported that the pandemic had worsened their mental health.
Overall, the brief notes that this year's national surveys show, 45% of people in the US reported emotional turmoil during the coronavirus pandemic.
What Are People Doing?
Kaiser Family Foundation Poll, a federal hotline for the emotionally distressed, reported that almost half of the Americans said the pandemic is harming their mental health. It is a 1,000% increase compared to April 2019.
More than 20,000 people texted the hotline in the first quarter of 2020, run by the Substance Abuse and Mental Health Services Administration.
Talkspace, an online therapy service, posted a 65% client leap since mid-February.
The company's anonymously collected text messages and transcribed therapy sessions show coronavirus-related anxiety dominating patient concerns.
"People are terrified," Talkspace co-founder and CEO Oren Frank said.
The growing demand for services, he said, is almost precisely following the virus' regional march through the US. "What's shocking to me is how little leaders are talking about this. There are no White House briefings about it. There is no plan."
Yet less than half receive treatment. As suicide rates have fallen around the world, the rate in the United States has climbed every year since 1999, increasing 33% in the past two decades.
Researchers claim that part of the issue is the vastly different manner in which the United States approaches mental illness relative to physical illness.
In regular times, a patient suffering from a heart attack rarely has trouble securing a cardiologist, operating table, and hospital bed. But mental-crisis patients struggle consistently to get their insurance to pay for care. They even battle with insurance to find therapists and psychiatrists who are willing to take that payment. Even the ones who can afford it end up paying out of pocket.
Experts worry that these issues with equity and access will only escalate with the pandemic that has disrupted the operations of hospitals, insurance firms, and mental health centers.
The World Health Organization notes, "Health systems have not yet adequately responded to the burden of mental disorders. Consequently, the gap between the need for treatment and its provision is wide all over the world. In low- and middle-income countries, between 76% and 85% of people with mental disorders receive no treatment for their disorder. In high-income countries, between 35% and 50% of people with mental disorders are in the same situation."
However, in 2030, the cost of all mental health issues to the global economy will be $16 trillion. The world faces mental health challenges that are both a blight on a growing number of people's lives and an economic burden.
Telemental Health
There are a variety of ways that you can take care of yourself. If you know you have mental health issues, it's essential to keep fit and healthy to take care of your mental health. Making simple changes, while on quarantine, changes how you live and does not cost a fortune or take up loads of time. Start these today:
1. Eat well
2. Keep Active
3. Drink Sensibly
4. Avoid alcohol, smoking, and drugs
5. Get plenty of sunlight
6. Do something you enjoy
7. Connect with others and be sociable
8. Do things for others
9. Get enough sleep
10. Ask for help - Seek Telemental Health Counsel
Another growing area is online counseling, also known as Telemental Health. A therapist or counselor offers online therapeutic advice and support through email, video conferencing, online chat, or a phone call. Telemental health can be useful to individuals who are unable to leave their homes, who work odd hours, as well as those overseas or who live in rural or remote areas and mostly all of us who are in quarantine today.
The benefits of telemental health will help patients and practitioners:
Expand access and put practitioner's mental health services for men, women, and even children without geographic limitations.
Saves time, because everything is online. The innovative counseling model eliminates a client's need for transportation, and any travel-related costs, and is more likely to fit his schedule.
Eases Stigma. For patients concerned with public appearances at a practitioner's office, working with clinical mental health professionals from home by teleconferencing, or by telephone, can lessen anxieties and encourage treatment acceptance.
With all this information handed to you, it's okay to still be uncomfortable if you don't even want to seek a doctor because that will cost you some extra expense. As long as you take care of your body, your mental health will be in good condition.
Sources:
Mental Health Data https://www.healthypeople.gov/2020/leading-health-indicators/2020-lhi-topics/Mental-Health
What Are the 12 Leading Causes of Death in the United States? https://www.healthline.com/health/leading-causes-of-death#suicide
Mental Health Statistics
https://www.mentalhealthfirstaid.org/2019/02/5-surprising-mental-health-statistics/
Corona Virus and The Impact of Mental Health
https://edition.cnn.com/2020/05/14/health/un-coronavirus-mental-health/index.html
The Corona Virus Pandemic is pushing America into a Mental Health Crisis
https://www.washingtonpost.com/health/2020/05/04/mental-health-coronavirus/
World's Mental Health Problem
https://www.weforum.org/agenda/2019/01/this-is-the-worlds-biggest-mental-health-problem/
Telemental Health
https://roadtogrowthcounseling.com/what-is-telemental-health/
https://www.waldenu.edu/programs/psychology-counseling/resource/five-benefits-of-telemental-health

We'd love to hear your thoughts in the comments below - we read each and every one of them!